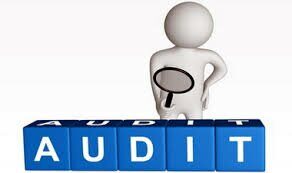 Module 12 contains the requirements of clause 12, ISM Code, which relate to the internal audits of the SMS and the analysis of the SMS by the shipping organization (Company):
12.1 The Company should carry out internal safety audits on board and ashore at intervals not exceeding twelve months to verify whether safety and pollution-prevention activities comply with the safety management system. In exceptional circumstances, this interval may be exceeded by not more than three months.
12.2 The Company should periodically whether all those undertaking delegated ISM-related tasks are acting in conformity with the Company's responsibilities under the Code.
12.3 The Company should periodically evaluate effectiveness of the safety management system in accordance with procedures established by the Company.
12.4 The audits and possible corrective actions should be carried out in accordance with documented procedures.
12.5 Personnel carrying out audits should be independent of the areas being audited unless this is impracticable due to the size and the nature of the Company.
12.6 The results of the audits and reviews should be brought to the attention of all personnel having responsibility in the area involved.
12.7 The management personnel responsible for the area involved should take timely corrective action on deficiencies found.
An example of paragraph 12 of the Safety Management Manual is presented below: