« Back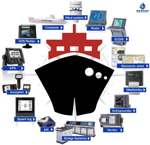 Familiarization with Bridge Equipment
12.11.2023 14:06
Masters and watch keeping officers should be trained in the use of the ship's navigation and bridge equipment and be familiar with its operation.
Improper bridge procedures especially related to ECDIS, have many times led to near misses or serious accidents, underlining the importance of a well-trained and appropriately familiarized Bridge Team.
This demands to concentrate on:
The contents and use of operating manuals with particular reference to configuring safety critical features

How equipment and software updates are managed and verify that updates have been applied

Procedures for identifying equipment failures and responding to them, and

The capabilities and limitations of systems and equipment
Officer of the Watch (OOW) should be familiar with all bridge equipment in order to ensure the safe navigation procedures. Additionally, OOW's responsibility is to:
understand the status capabilities and limitations of all bridge equipment

effectively operate the bridge equipment

learn to respond immediately and correctly to warning alarms in case of emergency
Steps to ensure personnel familiarization
In accordance with the requirements of the ISM Code and the STCW Convention, the operator should establish a system for the familiarization of personnel with ship equipment and onboard procedures.
The familiarization procedures should be included in the SMS and written instructions should be provided to the Master for the members of the Bridge Team.

There should be defined a reasonable period of time for familiarization and there should be allocated a designated officer responsible for providing familiarization.

The training should be delivered on a one to one basis in a common language and should be supported by using a checklist (see attached link), to ensure that it covers all bridge equipment and procedures appropriate to the duties and responsibilities of individual members of Bridge Team.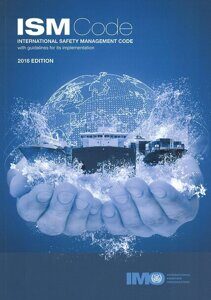 Importance of training
Concerning the computer-based systems, the familiarization with the equipment as installed on board a particular ship will always be required, given the fact that, there can be differences between the equipment installed on different ships, even within the same fleet. ECDIS, for instance, is particularly complex and it is necessary for any system the familiarization take place on shore before joining a ship. Self-teaching manuals, videos or computer-based training (CBT) programs are effective methods to be used on board to support familiarization. However, these methods should complement rather than replace one to one training with equipment and procedures.
A valuable checklist to ensure bridge equipment familiarization
A useful checklist aiming to provide the necessary steps is required to achieve personnel familiarization with bridge equipment, containing the following sections: